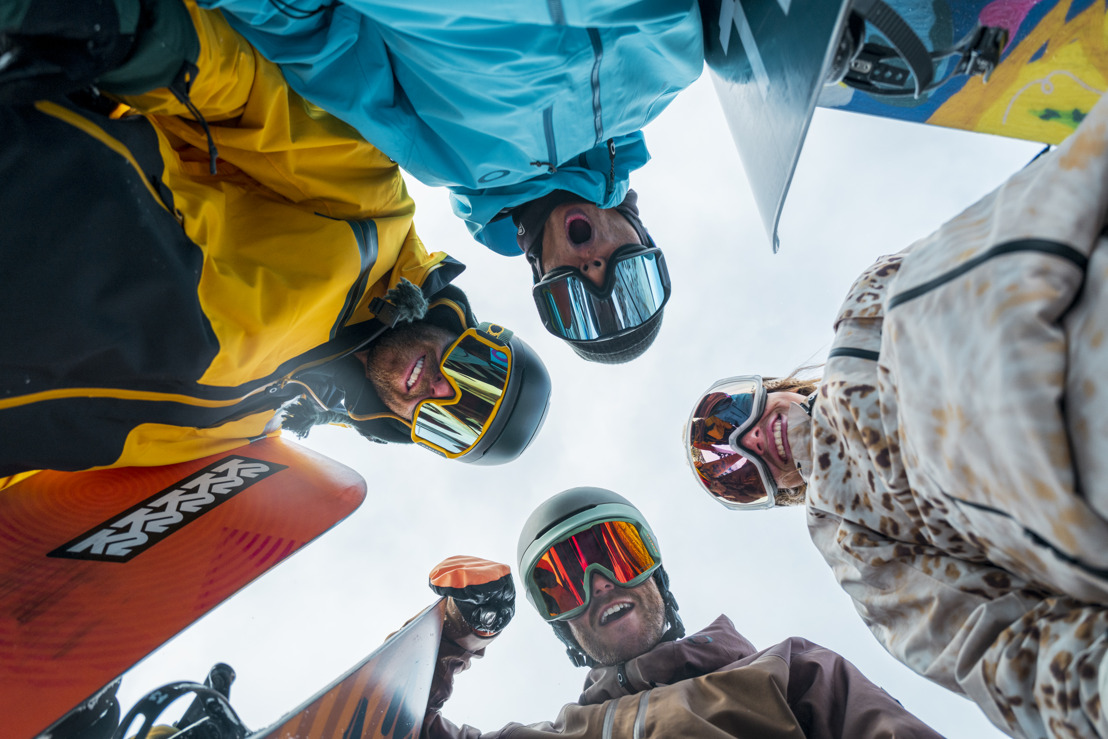 OAKLEY® DROPS NEW SHORT FILM SERIES THAT CAPTURES THE SPIRIT OF SNOWSPORTS
FEATURING THE HOTTEST LINEUP OF SNOW ATHLETES, FROM MIKAELA SHIFFRIN TO STÅLE SANDBECH, SHOWCASING THE SPORT'S GREATEST TALENT ON AND BEYOND THE SLOPES
Thursday, October 19, 2023 — An action-packed new series of films from Oakley® reveals the spirit and drive of the brand's most iconic winter sports athletes, on and off the slopes. The series is filled with superstars, including Mikaela Shiffrin, Walker Woodring, Sage Kotsenburg, Hunter Henderson, Ralph Welponer, Mathilde Gremaud, Ståle Sandbech, Aleksander Kilde, Kaditane Gomis, Judd Henkes, Annika Morgan, Tristan Feinberg, Yuki Kadono and Lucas Braathen.
Through a series of quick and fresh pieces of content, Oakley will showcase the passion and joy that these athletes bring to the mountain while doing what they love. More on each below:
VIDEO ONE: Meet the stars of Oakley's 2023 Snow Collection as they thrown down a slew of nasty tricks and fuel up at the local pizza shop.

VIDEO TWO: Sage Kotsenburg and Ståle Sandbech explore the world of backcountry snowboarding. These two icons of the sport ride the vibes and embrace the lines that nature has drawn out for them.

VIDEO THREE: Freestyle snowboarders Judd Henkes, Ståle Sandbech and Annika Morgan fly down the slopes while landing tricks that will leave jaws on the floor.

VIDEO FOUR: Alpine skiing legends Mikaela Shiffrin, Aleksander Kilde and Lucas Braathen show how they've rewritten the sport's record books.

VIDEO FIVE: A motley crew featuring Kaditane Gomis, Tristan Feinberg, Walker Woodring, Ralph Welponer, Hunter Henderson, and Mathilde Gremaud unleash the creative joy of freestyle skiing.

VIDEO SIX: Ralph Welponer and Walker Woodring ride through snowfall, massive trees, and more in this high-flying display of backcountry skiing.
Each film showcases an individual athlete's Oakley Signature Series eyewear, part of the brand's 2023 Snow Collection. The series was designed in technical partnership with these world-class athletes to ensure that their rigorous performance and aesthetic demands were met. The collection features the Oakley Line Miner, Flight Deck, and Flight Path goggles, performance, and lifestyle eyewear Sutro and Wind Jacket 2.0 style. Goggles and eyewear are fitted with Prizm™ Lens Technology, Oakley's revolutionary lens technology that dramatically enhances detail for better performance on the slope.
The Collection is rounded out with three helmets including ARC5 Pro, MOD5, and the redesigned MOD3. To help riders make the most of their day, the MOD3 has the style, comfort, and technology needed to conquer the snow with confidence. MOD3 offers a lightweight, low-profile design and comes standard with Mips®, BOA® 360 fit system, and a premium Polartec® Power Grid™ liner for warmth and breathability for when the temperature on the mountain drops.
Starting October 19th, check out the series on Oakley Instagram and YouTube channels. Find the Oakley 2023 Snow Collection in-store and at Oakley.com.